No matter which part of the wine world one travels, the relationship between local food and locally produced wine is important. From a tomato sauced pizza with zesty Chianti in Tuscany, to a rich pork dish buttered asparagus and potatoes with crisp, fresh Riesling in Germany, local food tends to match well with a region's particular style of wine.

The same is true in New Brunswick. Local seafood pairs wonderfully with our crisp, fresh white wines and sparkling wines, including those made with fruit other than grapes. Fruity, off-dry and aromatic white wines with modest alcohol, minerality and good acidity match perfectly with local fish dishes such as oysters, crab, mussels, smelt, haddock, scallops, and of course, our world-renowned lobster.

Our cuisine is not just seafood based, so it isn't fair to only think about wine that pairs with fish. We have our traditional Acadian cuisine like poutine râpée, fricot and tourtière, which all work well with the lighter reds typically made here, as well as the aforementioned whites.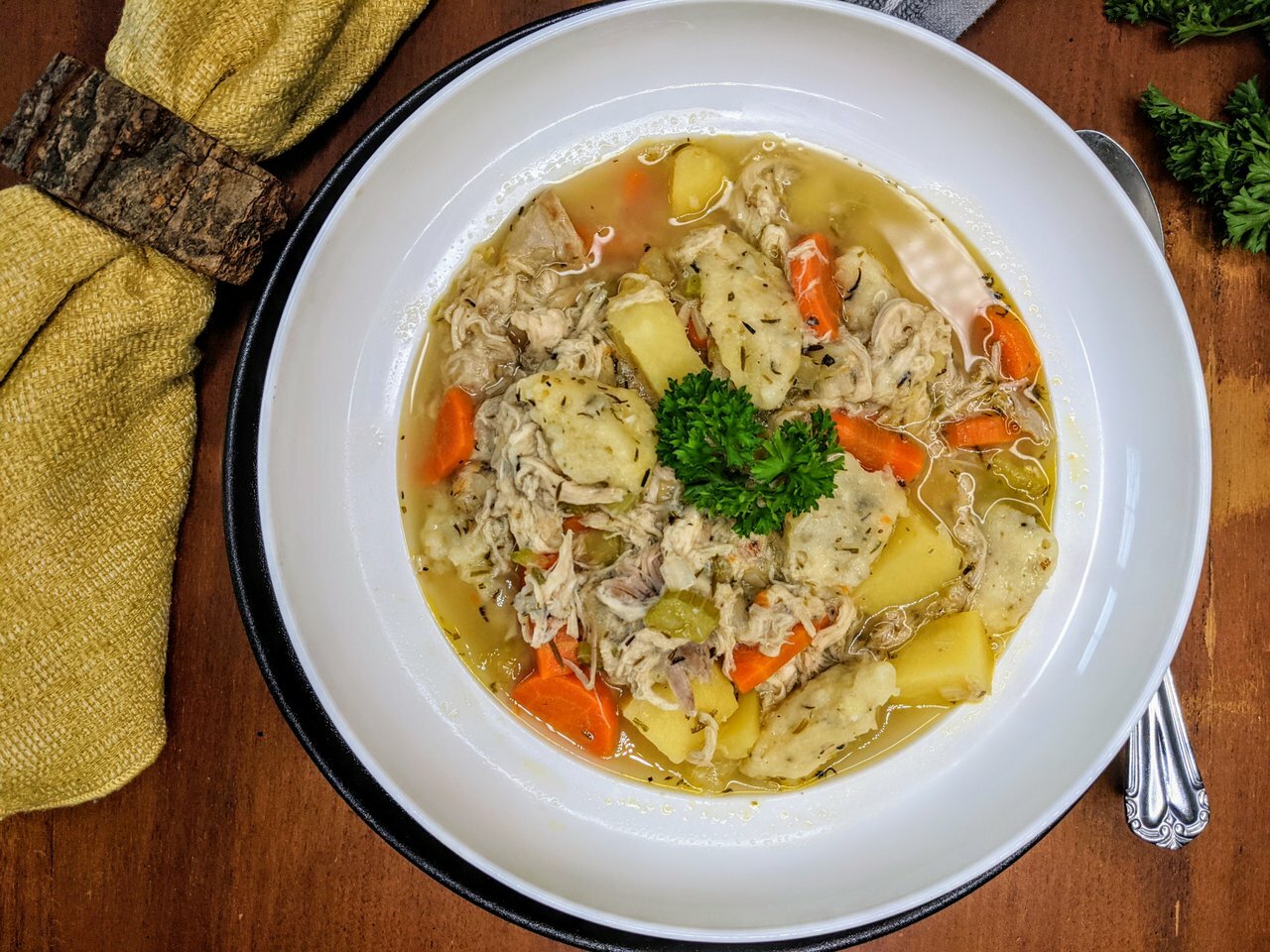 A more general explanation for the affinity of our wine with food is that this is a cool climate region, so the whites, rosés, reds and sparkling wines are blessed with good acidity and low alcohol, making them great food wines. The reds work well with many everyday foods like roast chicken, tomato pastas, a variety of cheeses, simple beef dishes, mixed vegetarian dishes, pork, and duck. The more intense ones, particularly from better vintages, can handle game and lamb.
There is traditional game, in the spirit of our indigenous peoples. Why not serve dry blueberry wine or spicy reds from Frontenac or Marquette with duck or a nice moose roast? And of course we New Brunswickers love our potatoes, whether on their own or with meat. It's really fun to do a pairing of different flavours of locally produced potato chips with a range of local wines. You haven't lived until you've had dill pickle chips with Osceola Muscat!
Have a favourite local pairing you love? Please share it with us and maybe we'll put it on our website and share it with the world!