This 460 km (286 mi.) drive leads you on a breathtaking voyage along the wild Bay of Fundy coastline. Home to the world's highest tides, Fundy is a true natural wonder. With whales breaching off the coast, fossil-filled mudflats to explore, and coastal islands to kayak around, this natural treasure will fill you with awe, no matter how you approach it. This must-do drive will also introduce you to the world-famous Hopewell Rocks, Fundy National Park, the spectacular Fundy Trail Parkway, the sea caves of St. Martins, the bustling city of Saint John and the resort town of St. Andrews by-the-Sea. Spanning the length of the province from the Maine border to the borders of Nova Scotia and PEI, this trip is perfect for your first trip to New Brunswick or your 100th.
Please make sure you have a designated driver or make sure whoever is behind the wheel is sampling responsibly! There are plenty of nights to enjoy the craft alcohol you've picked up along the way.
Here's a look at a trip starting from the Maine border!
Start your trip with a stop in St. Stephen, home of Ganong Bros Ltd., Canada's oldest candy company, visit the chocolate museum or stock up on treats at the candy shop. Feeling Hungry? 5 King's Restaurant & Picaroons Brewhouse is the place to go for great food and local NB craft beer, they also do growler fills and retail sales.
Once your chocolatey cravings have been satisfied, continue on your way to St. Andrews, a resort town with Old World charm and rich history. It's filled with coastal beauty, perfect beaches, whale watching, hiking trails, ships with billowing sails, and best of all, craft ales. As a resort town, home of the beautiful Algonquin Resort and Golf Course, St. Andrews has no shortage of places to stay and eat. In addition to this beautiful town, the recently opened Saint Andrews Brewing Company has added some great local brews to this coastal wonder. This is a great place to end the first day of our New Brunswick expedition!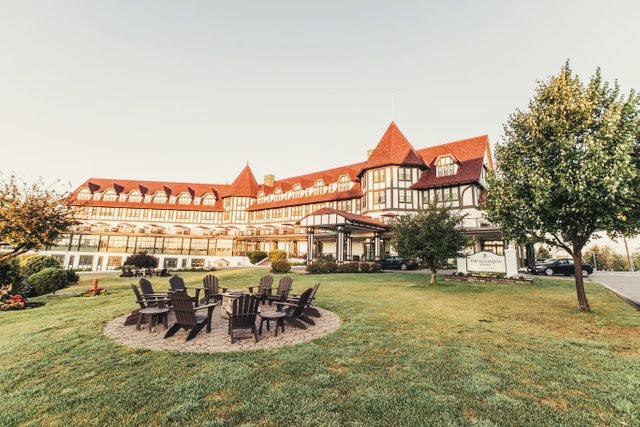 Ready to make some real progress into the province? We're off to Saint John, home to stunning architecture, quaint shops, fine dining, museums, the beautiful Rockwood Park, and to top it off, a wide array of craft alcohol producers. On your way into the city, you can check out the Skywalk over the unique Reversing Falls Rapids and then head to Moosehead's small-batch brewery. Once you get into Uptown Saint John, the Saint John City Market is a great way to shop local while you grab lunch and sample New Brunswick craft alcohol at Uncorked Tours. Once you are done lunch, you're only blocks away from four other breweries; Picaroons has a beautiful location here known for its dogs and close proximity to Pomodori Pizzeria (they are actually connected). Big Tide, Loyalist City, and Gahan House's Saint John location complete the collection of Saint John Breweries, with Gahan House also being a great option for dinner as you end the second day of your trip.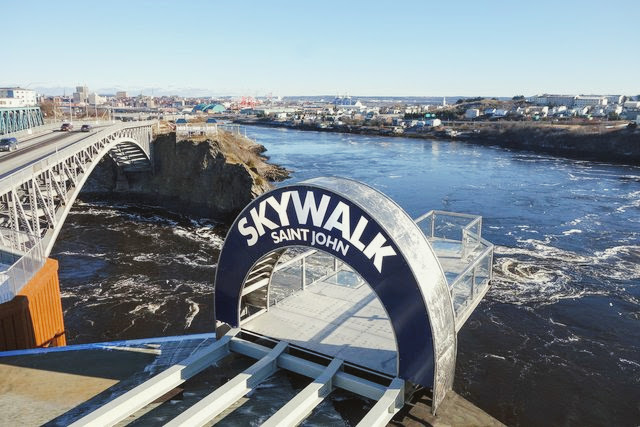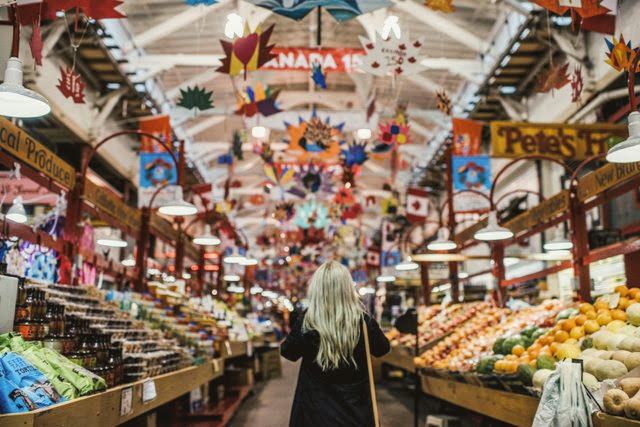 With so many options it may seem hard to take it all in, so you can spend your third morning catching up on anything you missed in Saint John. There's no need to worry though because our next stop is only 15 minutes away. Rothesay and Quispamsis are home to three craft breweries, Foghorn, Long Bay, and Hammond River. Hammond River also offers lunch options, so you can grab a bite to eat there or bring in take-out to Foghorn or Long Bay.
Once your growlers and stomachs are full, it's time to drive through rolling hills and farmland; you will also pass by the St. Martins Sea Caves as you head into the small town of Sussex, known for its agriculture, murals, and covered bridges. The rural experience is a great contrast between Saint John and what's to come. Despite its size, with Sussex Craft Distillery and Sussex Ale Works, it doesn't lack in local craft alcohol. Choose a local option for dinner and stay the night in the area.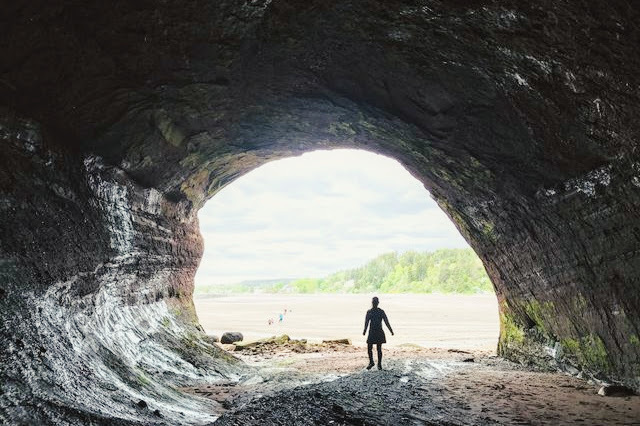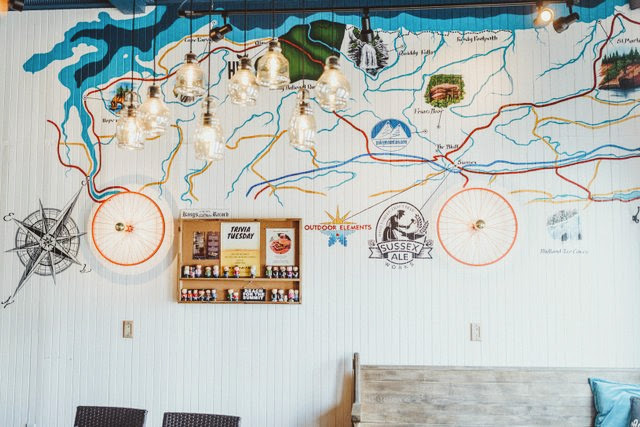 It's off to the big city! Maybe not so big on a global scale, it's a fifth the size of the 1000th largest city, but it's the biggest New Brunswick has to offer, and the second largest in the Maritimes. Drive through Fundy National Park and the town of Alma, home of Holy Whale Brewing Co. and beautiful bay views, past Waterside Cottage Winery, the Fundy Biosphere Reserve, and the famous Hopewell Rocks. Once you've passed through all of the natural wonders you'll hit Moncton, the crossroads of the Maritimes connecting all three provinces. This hub has things for everyone, reward your kids after so many breweries and long conversations with locals by taking them to Magnetic Hill Zoo where they can come face to face with animals they've never met before. Magic Mountain's amusement park rides and water features will have the whole family screaming with joy. And Resurgo, the area's museum and discovery centre, makes learning fun for children and adults alike. Now onto the good stuff, the Moncton Dieppe area has a dozen breweries, one winery, and a distillery. Check out our "All About Moncton and Dieppe" story for more information on those! Consider spending the night here, and once you've experienced all there is to do in Moncton, head back down to the coast, stopping by Latitude 46 for some wine and Scow Cider for some apples and cider on your way to Sackville and Bagtown Brewing to end your Fundy Coastal Drive experience.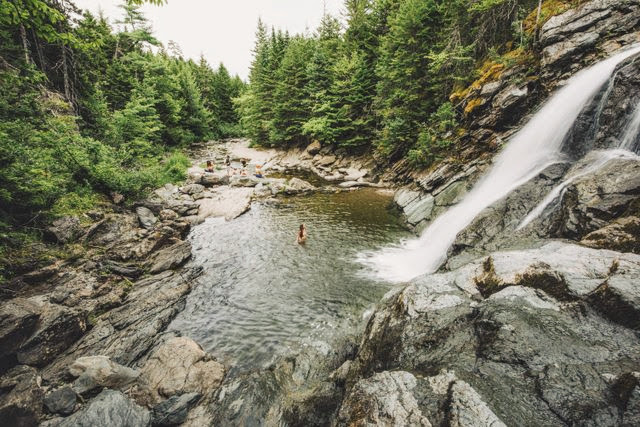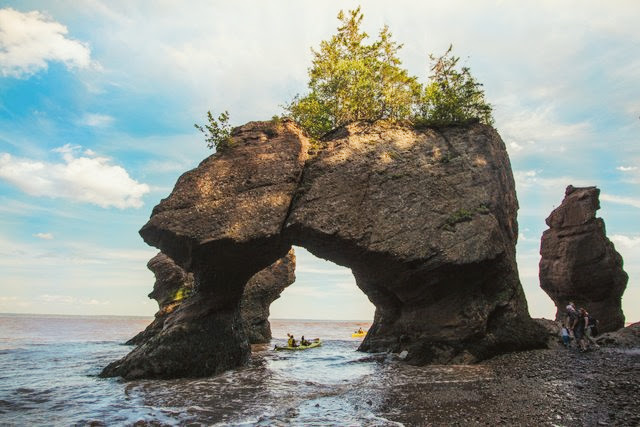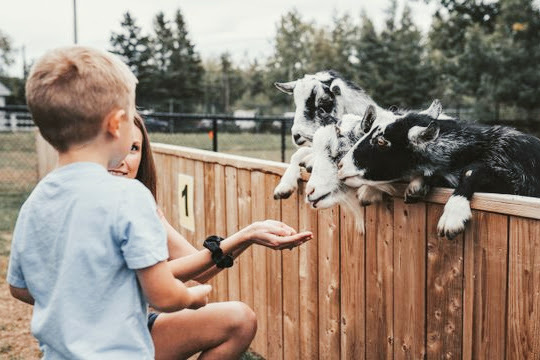 This doesn't have to be the end though, easily combine this trip with the Acadian Coastal Drive for even more exploration!