Following the Saint John River, this scenic drive will wind you through the province from the Maine border to the town of Sussex. With stunning views and a wide selection of New Brunswick Craft Alcohol, the Saint John River Route makes a memorable road trip for locals and tourists alike. The route meanders through cities and the countryside, providing the serenity of rural New Brunswick as well as the vibrant culture of the cities. Speaking of culture, New Brunswick stands out as Canada's only bilingual province, and this route will take you through both predominantly French and English speaking areas. Whether you are in Edmunston or Hampton, the province's hospitality—much like the river—runs throughout.
Travelling through so much of the province, it comes as no surprise that you can find something you'll love along the route, no matter your taste. After all, what's not to love about these tantalizing options along the way.
Please make sure you have a designated driver or make sure whoever is behind the wheel is sampling responsibly! There are plenty of nights to enjoy the craft alcohol you've picked up along the way.
Here's a day-by-day plan for a trip along this scenic drive starting in the north.
Right next to both the Maine and Quebec border, Edmundston is the start of our road trip and Les Brasseurs du Petit-Sault is a great first stop to grab some beers for the journey. Continue the drive to Grand Falls, and with a name like that you can probably guess what you can see in the middle of the town. Grand Falls Brewing offers the perfect brews for you to drink as you watch the mighty Saint John River.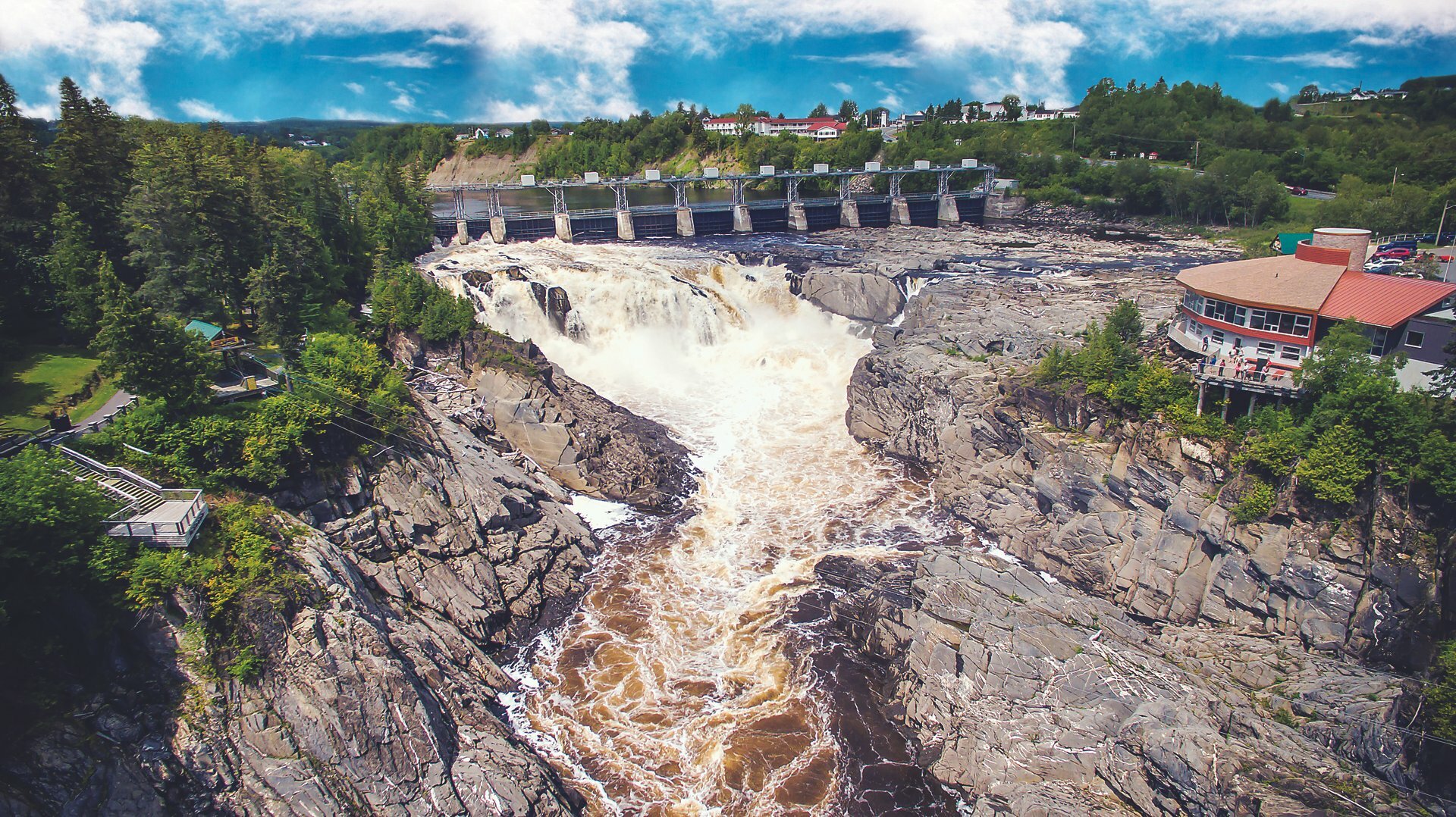 On to the last stop of the day, Perth-Andover, a village with history to explore and hiking trails to conquer. End your day here with a trip to Tobique River Trading co. and stock up on their craft coffee for tomorrow morning's hike and, of course, more beer!
With the International Appalachian Trail, Trans Canada Trail, and Sentier NB Trail all in the area, there are plenty of options for your morning hike. Alternatively, you can just enjoy your coffee at a reasonable hour and get ready to start the trip to the big city! On your way to the Fredericton area, stop in Waterville and visit Moonshine Creek Distillery for unique local flavours in moonshine. Then, don't forget to stop in Nackawic for a visit to Big Axe Brewery and consider the detour down to visit Big Fiddle Still in Harvey.
It will be hard to try all Fredericton has to offer with two cideries (Red Rover, and York County) and a sizable list of brewery taprooms to visit: Grimross, Maybee, Graystone, Trailway, and Picaroons, so a trip to ANBL might be necessary to get something from them all. Mama's Brew Pub, Gahan House, and King West are all great options for local craft beer and a meal. After a night of great food and even better drinks, spend the night in the province's beautiful capital.
The winding river will lead you down to Gagetown, where you can enjoy a coffee or a cider at Gagetown Distilling & Cidery and grab some flavoured moonshine from Seize The Day. Continue to the mouth of the river in Saint John where you'll find stunning architecture, quaint shops, fine dining, museums, the beautiful Rockwood Park, and to top it off, a wide array of craft alcohol producers. On your way into the city, you can check out the Skywalk over the unique Reversing Falls Rapids and then head to Moosehead's small-batch brewery. Once you get into Uptown Saint John, the Saint John City Market is a great way to shop local while you grab food and sample New Brunswick craft alcohol at Uncorked Tours. Once you're done, you're only blocks away from five other breweries; Picaroons has a beautiful location here known for its dogs and close proximity to Pomodori Pizzeria (they are actually connected). Big Tide, Loyalist City, and Gahan House's Saint John location complete the collection of Saint John Breweries, with Gahan house also being a great option for dinner as you end the third day of your trip.
With so many options it may seem hard to take it all in, so you can spend your fourth morning catching up on anything you missed in Saint John. There's no need to worry though, because our next stop is only 15 minutes away. Rothesay and Quispamsis are home to three craft breweries, Foghorn, Long Bay, and Hammond River. Hammond River also offers lunch options, so you can grab a bite to eat there or bring in take-out to Foghorn or Long Bay.
Next, it's on to Hampton, the birthplace of John Peters Humphrey, and home to Gridiron and Hampton Brewing Company. The last place on the trip is the small town of Sussex, known for its agriculture, murals, and covered bridges. Despite its size, with Sussex Craft Distillery and Sussex Ale Works, it doesn't lack in local craft alcohol.